I clicked on "More info"…."Aaron is a Search expert and author of this help page".
Well Aaron might want to let someone in a nearby nap pod know that there are 1024 bits in a Megabyte.  For about a year when I go to do a quick digital conversion using a standard Google search the answer comes back wrong.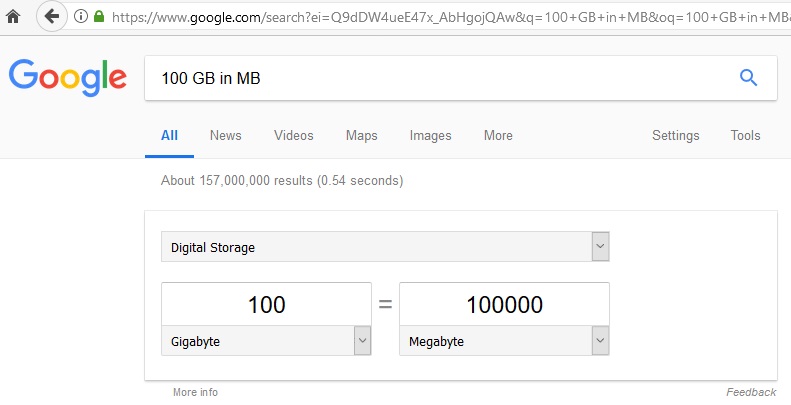 The correct answer is of course 102400 MB in 100 GB.  I'm a little embarrassed for them.   Wait, should I be double checking how much Gmail storage I have left?
Here's the more in depth explanation https://www.convertunits.com/from/100+GB/to/MB
"1 byte is equal to 9.3132257461548E-10 GB, or 9.5367431640625E-7 MB".